Famous personality Angelina Jolie revealed that she had to skip showering for a period of three days while filming an ad with bees and photographer Dan Winters.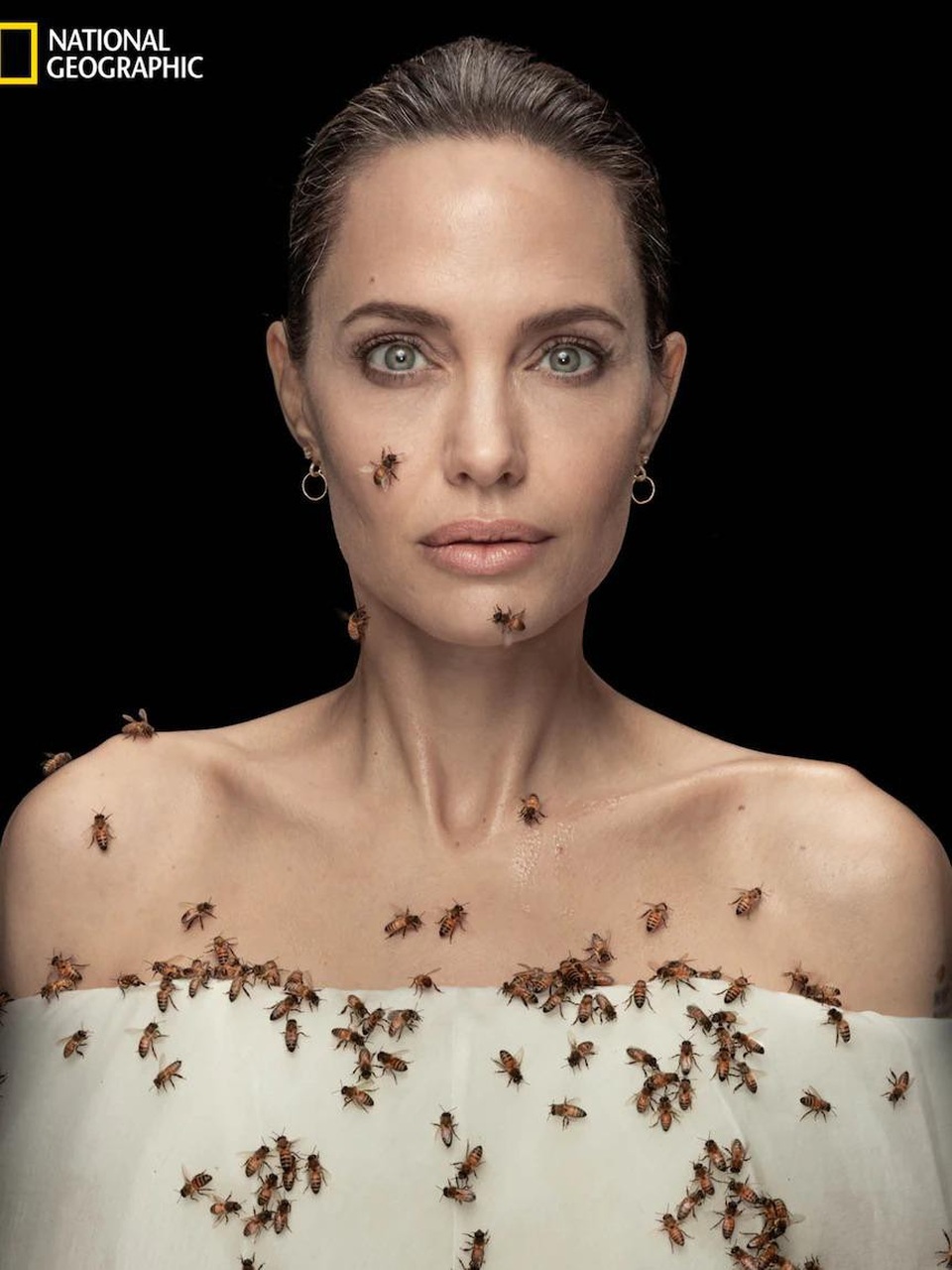 Angelina Jolie has revealed a remarkable photoshoot she participated in to support World Bee Day, which takes place on May 20 each year. To participate in this campaign, the celebrity refrained from showering for three days and even allowed herself to be stung by bees. The photos are now available for viewing, showcasing Jolie in an elegant white off-the-shoulder dress that accentuates her graceful collarbones and slim shoulders. Her captivating eyes and body covered in bees create a striking image. This collaboration between Jolie and National Geographic intends to raise awareness about the significance of safeguarding bees.
Angelina Jolie just spilled the beans on her one-of-a-kind photo shoot adventure. Apparently, she had to go without showering for 72 hours prior to the shoot and dab her body with pheromones to lure bees. To avoid the insects from entering her nostrils and ears, she had to use specific tools. While posing, Angelina spotted a bee climbing up her leg, which she found both funny and anxiety-inducing as it was the last place she wanted to get stung. For the mother of six, it was an unforgettable experience.
Angelina Jolie invested a considerable amount of time in capturing genuine pictures with bees. She was grateful for the privilege to connect with these fascinating creatures and considered herself lucky to have participated in the photo session. In her latest undertaking, the talented actress has become an advocate for Women for Bees, a United Nations initiative that seeks to uplift women beekeepers worldwide.