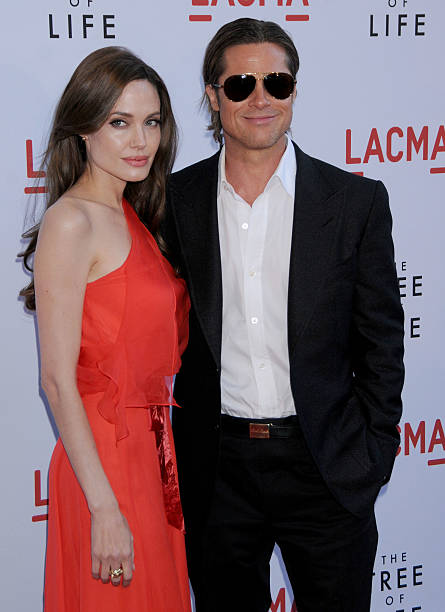 On May 24, 2011, Angelina Jolie attended the Los Angeles premiere of "The Tree of Life" at the Bing Theatre at LACMA. The event was a star-studded affair, but all eyes were on the stunning actress and humanitarian as she made her entrance. Known for her timeless beauty and remarkable acting talent, Jolie epitomized elegance in a floor-length, strapless black gown that accentuated her statuesque figure. She completed her look with minimalistic jewelry, allowing her natural beauty to shine through. Her signature brunette locks cascaded effortlessly down her back, and her radiant smile lit up the night.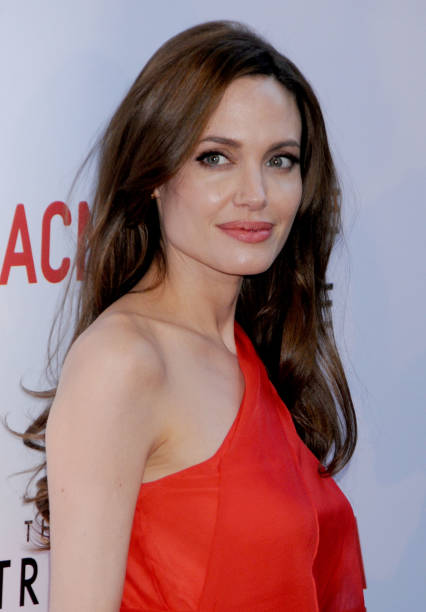 Accompanied by her then-partner, Brad Pitt, who was also a star of the film, the couple made a glamorous power duo. Their presence on the red carpet undoubtedly added to the excitement surrounding the premiere.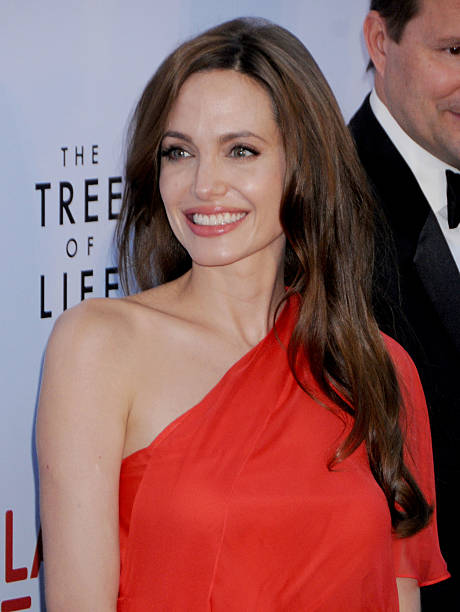 "The Tree of Life," a film directed by Terrence Malik, was highly anticipated and received critical acclaim for its profound storytelling and stunning cinematography. The involvement of Angelina Jolie and Brad Pitt only heightened its appeal, making it a must-see for moviegoers.
As Angelina Jolie walked the red carpet, she graciously interacted with fans, signing autographs and posing for photographs. Her warm and engaging demeanor endeared her to both the press and her admirers, proving once again why she is not just a Hollywood icon but also a beloved figure worldwide.
Several A-listers attended the premiere, but Angelina Jolie undoubtedly stole the show with her timeless beauty and grace. Her presence added a touch of magic, making it an unforgettable evening for all in attendance.
Looking back on this memorable event from May 24, 2011, it is clear that Angelina Jolie's star power and dedication to her craft continue to shine brightly, leaving an indelible mark on the world of cinema and entertainment.